Need to catch up on what I've read so far in 2012? Check out the
first
three
parts
.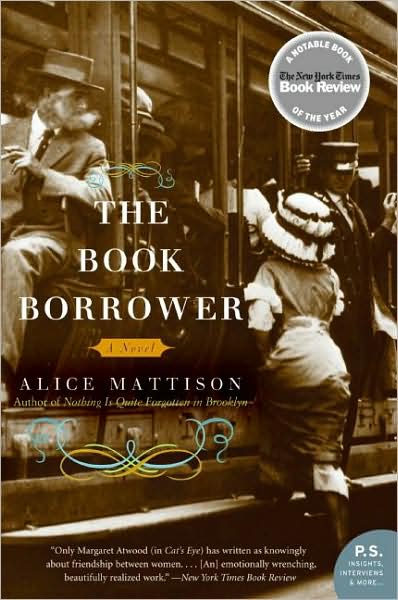 17)
"The Book Borrower" by Alice Mattison
I'll admit, I really did not like this book from the get-go. But one of my book club friends kept telling me she LOVED it, and that it took a while to get into but it would get better. She was right; it started getting more interesting around page 80, though I still didn't think it was that exciting a book. It's a story of two women, Toby and Deborah, who have built a friendship over the years. When they first meet, Deborah lends Toby her husband's favorite book,
Trolley Girl
, about the trolley strike in the 1920s and the resulting accident that ended both the strike and one little girl's life. Over the decades, the book is long forgotten, but the two women must learn to deal with other losses as well.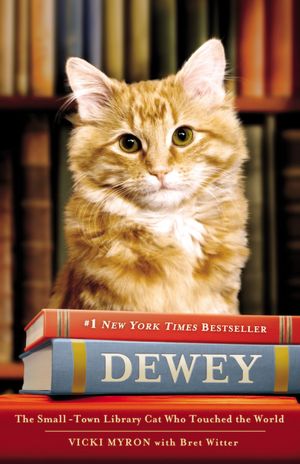 18)
"Dewey: The Small Town Library Cat Who Touched The World" by Vicki Myron
Look at that face on the cover! Every chapter has an accompanying picture of Dewey Readmore Books doing adorable cat things. "Dewey" is a true story about a cat who was found in the library drop box on the coldest night of the year in small-town Spencer, Iowa, and how he unites both the library staff and the entire town of Spencer. It chronicles both Dewey's life and that of the library's director, who is able to better deal with her family and life circumstances through the cat's love. While the writing is quite simple, it was still a cute book and a good autobiography of the librarian and how her life — and many others — changed for the better because of Dewey.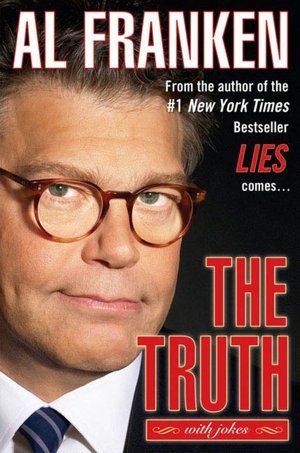 19) "The Truth (With Jokes)" by Al Franken
The follow-up to U.S. Senator and political commentator Franken's book
"LIES and the Lying Liars Who Tell Them"
(which I also recommend). "Truth" is a brilliant satirical piece that aims to debunk the lies that ran rampant during the 2004 Bush/Kerry election season — by the media, by the government and by the candidates themselves — and the deluded "reality" that the rest of the government tried to bring to existence both pre- and post-election. I listened to both "Lies" and "Truth" on audiobook, which Franken narrates himself, and his arguments are both funny and well-researched. Although Franken is a Democrat, I think "Truth" is a good read regardless of your political alignments, as Franken seems more intent on debunking falsehoods told by those with power than bashing people because of their party ties.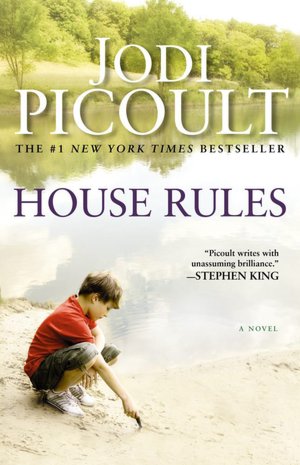 20) "House Rules" by Jodi Picoult
Another book club pick. I know a lot of people that love Jodi Picoult books and a lot of people that dislike them. Personally, I'm not a fan of her constant font-changing depending on which character is narrating, but I like how she is able to take controversial topics and make them interesting and relatable to people who might never experience the things she writes about. In "House Rules," Jacob is an 18-year-old with Asperger's syndrome. Fascinated by crime scenes and forensics, he takes to listening to his police scanner and sneaking out of his mother's house at night to try to solve the cases before the detectives can. The detectives don't seem to mind, until Jacob's tutor is found dead — and Jacob is the prime suspect. I don't think it's spoiler-y to say this, but I was very unsatisfied with the way it ended. And I kept thinking about it for a few days after I finished, and I think I've come to the conclusion that, no matter how many different ways it could have possibly ended, I don't think I would have been satisfied with any of them. (That said, it's good. Go read it.)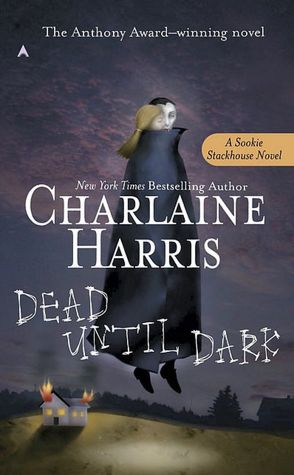 21) "Dead Until Dark" by Charlaine Harris
The first book in the series that
True Blood
is based on. I've never watched
True Blood
and don't really consider myself that interested in vampires, but I gave the first few books in this series to my Grandma for Christmas one year, and in
true Grandma fashion
, she read them and gave them back to me. So in case you've been living under this rock with me, here's the scoop. Sookie is a telepathic waitress in a Louisiana bar, who ends up making friends with a vampire named Bill. There have been a string of murders in town, and the townspeople are convinced that one of the local vampires committed the crimes. Although Sookie has made it her mission to not listen into people's minds, her brother and Bill convince her that listening to her patron's thoughts may be the only way to find out who the killer is. I thought it was an interesting read that moved pretty quickly, and I'll probably read the sequel since I already have it.
Do you have a favorite series?