One of the more time-consuming goals on my Life List is to read 52 books in a year. Because, why not. Twenty twelve seemed like a good year to attempt this crazy feat. I wanted to write a little blurb about each one, but I figured 52 book reviews in one post might be a little extreme.
No, I definitely never have crazy ideas. :)
Written by a local author, this was my book club's pick for January. I was under the impression — based on the first chapter — that it was supposed to be a murder mystery set in Austin, but it wasn't until about the last 15 pages or so that the characters actually had anything to do with figuring out who the killer was. The journey to get to the ending was interesting enough, but then the story wrapped up so fast and without sufficient explanation that it lost a lot of steam right when it was supposed to be getting good. Also, it had more metaphors in its pages than probably every other book I've ever read. Combined.
I don't normally just "read" cookbooks. My mom got me "Homemade" for Christmas 2011, and as I was flipping through it a few days later, I could not for the life of me figure out how it was arranged. I mean, here was a recipe for guacamole on the page across from recipes for alcoholic beverages. So I read it cover to cover, like a normal book. (Turns out it's arranged by event: outdoor picnic, afternoon tea, dinner party, etc.) Several of the recipes look really delicious and glamorous, and it also offers tips for decorating your dining space.
I borrowed "48 Days" from a friend when I was just starting to pull together my own business. It discusses discovering the places where your passions and your skills meet, and then reaching for positions that utilize both in order to do work that you find meaningful and satisfying. Basically, if you're doing work you love, you're guaranteed to succeed at it — a sentiment that I really appreciated. I'd say this is a very helpful book if you're looking to switch fields or positions, as it talks a lot about transferrable skills, setting goals for yourself and interview and resume techniques that improve your chances of getting the positions that you are excited about.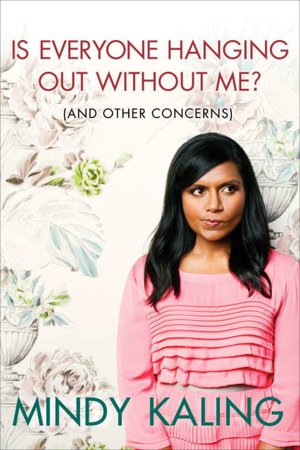 I'm a huge fan of celebrity memoirs. My absolute favorite ever is
Kristin Chenoweth
's, which you should listen to on audiobook instead of reading, because she narrates it herself. I also loved Tina Fey's book and most of Chelsea Handler's. So I knew I was pretty much going to love Mindy's memoir, and I was right. From playing Ben Affleck in a self-written play to being told she had to audition for a role as herself (and not getting the part!), to landing a writing gig on
The Office
, Mindy is a hilarious writer. "Is Everyone Hanging Out Without Me?" speaks to that girl in all of us that felt awkward as a kid, grew up to be an awkward adult, and wants to accomplish great things while being fabulous.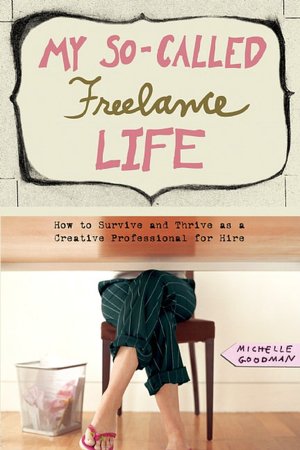 Taking a completely different approach than "48 Days," "Freelance Life" tackles everything a fledgling freelancer needs to know to land clients, love your work and get paid what you're worth. Not to mention, how you're supposed to deal with boring stuff like contracts and the IRS without going nuts. "My So-Called Freelance Life" was extremely comprehensive, fun to read and didn't take long to get through. Plus, it was packed chock-full of references and resources that would be helpful for any freelancer, regardless of market. I just put this book on the bookshelf directly above my computer working space; I'm pretty sure I'm going to end up going back to it again and again. (Recommended to me by
Bonnie
.)
What are you reading right now?