I feel like it's been forever since I did a book post! This set of books was a bit of a mixed bag; some I loved so much I was clinging to the book at the end, and others I disliked so intensely that I considered not finishing. But I did. For you, fellow readers. :)
37) "Velocity" by Dean Koontz
I did not like this book. I mean, it was very well-written and interesting, and I've
expressed my love
for demented books
before, but I was halfway through the book before I realized why I didn't like it. By that point I had to just finish the thing. Turns out, I like demented books in which characters are placed in situations they have no control over, and must adapt to their environments to stay alive/thrive/whatever. In "Velocity," there's just a demented freak that is running around killing people willy-nilly so he can play sick mind games with the main character, a bartender named Billy. After Billy gets off work one night, he finds a note on his windshield giving him a choice: take the note to the police and an elderly woman will die, or don't involve the police and a school teacher will die. And those aren't the only choices he is forced to make over the next three terror-filled days.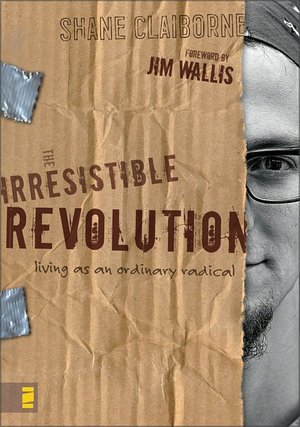 38) "The Irresistible Revolution" by Shane Claiborne
Every single chapter, I changed my mind as to whether or not I liked this one. This autobiographical work was for Bible study, and was one man's journey to find radical faith in the world. Between risking arrest by staying with homeless families that are camped out illegally in an abandoned cathedral, and traveling to India, and forming his own organization and community among the poor, it was first-hand account of how negative "Christianity" has become and how radical love can bring about great change. It had some really great points, and some of the later chapters I really enjoyed, but through a lot of the book, I felt quite uncomfortable, which I think that was the author's goal. (However, my discomfort bordered on feeling bad about myself and my life, and I do not think that was his goal.)
39) "Outlander" by Diana Gabaldon
You know how every once in a while, you read a book and once it's done, you feel like the earth has been shattered but you're the only one who seems to be affected? That's how I felt for a couple of days after finishing this. In "Outlander," Claire and her husband, Frank, are visiting Scotland for a second honeymoon after years of being apart during World War II. While exploring alone on a hillside covered in strange rock formations, Claire inadvertently falls into the year 1743, where she is captured by the Scottish MacKenzie clan and thought to be an English spy. However, England's Captain Randall believes she is a French spy, and the MacKenzies force Claire to marry one of the clansmen for her own protection from the vicious captain. Torn between despair for the life she lost and a growing attraction to her new husband, Claire must decide who she can trust with the truth, and which life is worth pursuing. There are also a bunch of sequels, but I think I need to take a break before I jump into those. (Recommended by
Lauren
and
Kate
.)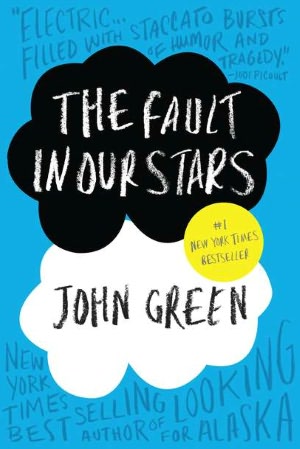 40) "The Fault in Our Stars" by John Green
All that earth-shattering I mentioned in my "Outlander" review was nothing compared to this; I was bawling through the last 30 pages. "Fault" is sarcastic, poetic, raw and sweet — a perfect teenage love story and a disaster of circumstances — all at the same time. Hazel is 16, and is living with cancer. While at a support group for "cancer kids," she meets the beautiful Augustus Waters, who is in remission. The two are immediately attracted to each other, but Hazel feels she must do everything possible to not fall in love with Augustus, because she knows she will only end up causing him pain when she eventually succumbs to her illness. Absolutely a must-read.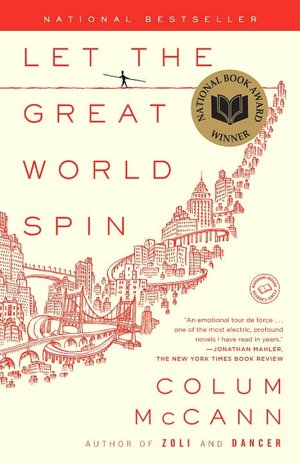 41) "Let the Great World Spin" by Colum McCann
I was expecting to like this book a lot more than I did. When it was selected for book club, it was described as a book about life in New York in the 1970s. Well,
I've always wanted to live in New York
, so I was really excited to start it, but it read fairly slowly until about halfway in. "Spin" is a series of vignettes portraying snapshots of the various characters' lives. All of the stories weave in and out of each other, and culminate on the day Philippe Petit walked a tight-rope between the World Trade Center Twin Towers. (That was the most interesting part; shortly after finishing the book, I watched the documentary
Man on Wire
, which chronicled the journey to that walk and was MUCH more enthralling than this book.)
What are you reading these days? Are you in a book club?