Finally, the last part in this series! I'M DONE! Thank goodness! I'll be glad to not have deadlines looming over my head anymore when it comes to reading. And to be perfectly honest, in the last three weeks, I was seriously worried I wasn't going to finish and I'd have to start all over, and that made my head want to explode.
47) "The House at Tyneford" by Natasha Solomons
A friend offered to let me borrow this because I loved
"The Forgotten Garden"
so much. Parts were very reminiscent of "Ella Enchanted" (my favorite book of all time), and it was very good. Elise is a Jewish teenager living in Austria in the late 1930s with her famous parents, Anna and Julian. Their community begins to disintegrate as Hitler ascends to power, and Anna decides that the family should emigrate to America. While Anna and Julian are assured they can get work visas in America, they know Elise will not be so lucky, so Elise looks for work in England as a housemaid. She is hired by Mr. Rivers of Tyneford and goes to work in his household, but with her former, glamorous life and an unusual romance, she can be neither part of the household staff nor part of the family for which she works.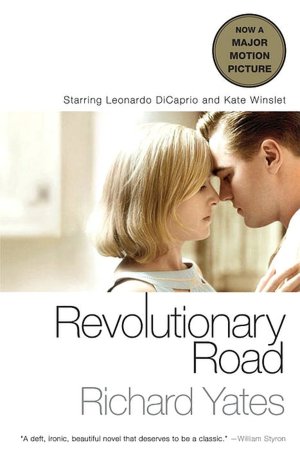 48) "Revolutionary Road" by Richard Yates

I did not like this book. It was a bunch of unhappy people, being unhappy and doing nothing to make their joyless lives any better — just complaining all the time, while being immature and lazy and pretentious. The description on the back of the book ("... the story of Frank and April Wheeler, a bright young couple ... bored by the banalities of suburban life and long to be extraordinary") was entirely misleading, because they weren't bored or longing for anything — they were miserable and snobby (without having any reason to be either of those), and they were unwilling to do anything about it except continually cheat on each other. Zero stars.
49) "Wuthering Heights" by Emily Brontë