I've got a ridiculously long list of books on hold at the library, and even more in a list on my phone. Some are recommendations from other bloggers, a lot are just books I've heard about or saw at the bookstore once and wanted to try, some are book club picks. Here are a few of the better ones I've been working through lately.
"American Gods" by Neil Gaiman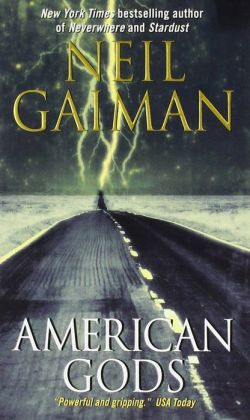 This was a really weird book. And yet I kind of had a hard time putting it down. Shadow has been in prison for three years, and upon his release, he has plans to go back home to his wife and work at a gym his buddy owns. But when both of them die in a car wreck just days before he is released, he has to change his plans. On the flight back home, Shadow meets the secretive Mr. Wednesday, who offers him a job as his personal bodyguard. But it's the most unusual job ever — really, they're recruiting other "gods" for the war Wednesday claims is coming. Meanwhile the mysterious Mister World is on the opposing side, and he keeps sending his lackeys to thwart Wednesday and Shadow's progress. Throw in some late-night visits from Shadow's dead wife's not-quite-ghost, several disappearances and the weirdest sex scene ever (seriously), and you've got a really strange, interesting book. I'll give it
a solid B
, just because it was entertaining to read.
(I wish I could remember who recommended it, so I could give credit.)
"State of Wonder" by Ann Patchett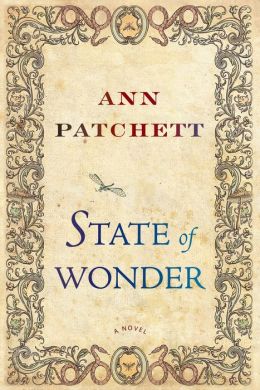 I love being in a book club, because it makes me pick up books I wouldn't normally read on my own. After reading the book jacket and seeing that this one was about scientists in the Amazon researching a new drug, I really didn't think it was going to be my cup of tea. You know, since
I don't like thinking about illness or medicine
. But I really really liked this one.
Dr. Marina Singh travels into the Brazilian jungle not only to find out the truth of what happened to her co-worker — who passed away during his own trip into the Amazon — but to also check on the progress of the new fertility drug that her boss is funding. This drug is meant to allow women to put off having children indefinitely, while still allowing them to reproduce naturally into their 60s and 70s. It was very interesting reading about Marina's journey and self-discovery. I almost wanted to go to Brazil myself.
A, maybe even A+.
"Rules of Civility" by Amor Towles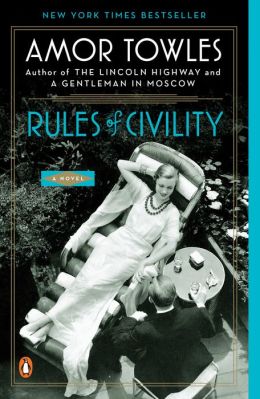 I really enjoyed this one, maybe because I could relate so well to the protagonist. It chronicles a year in the life of Katey Kontent, a 20-something who lives and works as a secretary in New York City in the late 1930s. Katey and her best friend/roommate, Eve, decide to go out for New Year's Eve, where they meet the wealthy and charming Tinker Grey. The three of them quickly become friends, though a tragic car accident puts them on a trajectory that will launch them in and out of each other's lives for the remainder of their friendship.
What I love about this book is that it really brings the time and the city to life; it's so well-written and of-the-times that it takes you to 1938 and makes you want to stay there. Martinis flow and jazz musicians draw crowds to the bars and speakeasies; one could be happy forever buried in a Dickens novel, and yet life is something to go out and experience with new friends, old friends, and not-yet friends. It was both inspiring and comforting; Katey didn't have her whole life together, but when you're in your 20s, who does?
A+
. (Recommended by
Ayesha
.)
What books have you read and loved?
To see what else I've been reading lately, check out my Recently Read widget in the sidebar!